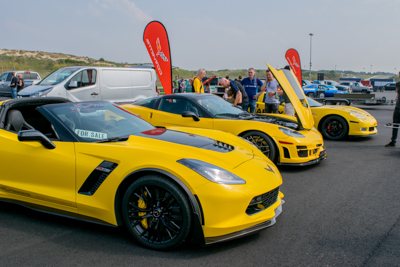 Corvette Parts
You can easily order original or aftermarket Corvette parts online at US-Partscenter (before Partscenter Holland and C&P USA Parts). Corvette: an iconic brand and no compromises. Our brand new Corvette parts catalog shows that our website is actually a one-stop-shop for everything you need to repair or upgrade your Corvette. We supply Corvette parts for every generation C1, C2, C3, C4, C5, C6, C7 and C8. So we can do anything for your Corvette! In our brand new online parts catalog you will find an extensive range of Corvette parts. Our stock of Corvette parts goes back to legendary types of the past.
Order used or new Corvette parts
Are you looking for used Corvette parts, then you are with US-Partscenter at the right place. In our webshop you can easily search in a number of ways:
✔ select the year of manufacture
✔ search by VIN (Vehicle Identification Number)
✔ search directly by item number
Thanks to our many years of experience, we have put together a particularly complete and targeted range in our Corvette parts catalog. Excellent quality, competitively priced and delivered very quickly!
Popular Corvette Parts and Components
Isn't it wonderful that the All-New mid-engine 2020 Corvette Stingray (C8) was voted Car of the Year by MotorTrend on November 20, 2019! And to think that the first Corvette (C1) rolled off the line in 1954. In the Netherlands we will not see the C8 soon and the C1 is of course for the real oldtimer enthusiast. But are you looking for 1980 Corvette parts, C2 Corvette parts or C5 Corvette parts? In our parts catalog you will find a large assortment of Corvette parts, with which you can certainly be able to get out.
Chevrolet Corvette Parts in The Netherlands
US-Partscenter supplies Chevrolet Corvette parts for:
Corvette C1
Corvette Z06
Corvette C2
Corvette Stingray
Corvette C3
Corvette ZR1
Corvette C4
Corvette C7
Corvette C5
Corvette C7 Z07
Corvette C6
Corvette C8
US-Partscenter (since 1984) has three warehouses located in Dallas, Rotterdam and Venlo. With more than 3,000 square meters of warehouse space and more than 80,000 parts in stock, we deliver by air freight practically on a daily basis within Europe. Whether you are looking for brake pads, brake discs, spark plugs, oil filters, performance parts, maintenance products or damage and restoration parts? Corvette parts find you at US-Partscenter. We supply both companies and individuals.
Corvette Parts Online
We have conveniently arranged over 3 million parts in our online parts catalog. So you can not only choose Corvette parts online , but of course we also have a wide range of Chevrolet parts for sale. You can also contact us for parts for all American car brands. Think of Cadillac, Ford USA, Buick or Chrysler.
Delivery time Corvette Parts?
Our delivery times are as follows:
✔ in stock in our warehouses in the Netherlands and ordered before 3 p.m. → next working day delivery
✔ in stock in our warehouses in America and ordered before 3 p.m. → delivered within 5 working days
✔ in stock at our suppliers in America and ordered before 3 p.m. → delivered after 8 working days
Corvette Parts Catalog
You can easily order in our Corvette parts catalog. Stop staring at your Corvette parts diagram and check our Corvette parts online.
Need a Corvette Specialist?
Would you like advice on Corvette parts, or r are you unsure whether you have selected the right Corvette parts before you place an order? Then please contact us. Our team of Corvette specialists is ready to answer your questions. Have the VIN number ready and we will find it out together. Once ordered, you will receive the part quickly - often within 24 hours!
Corvette: It's Not Acting. It's Performing.